Make 2 Bracelets: Intro to Stringing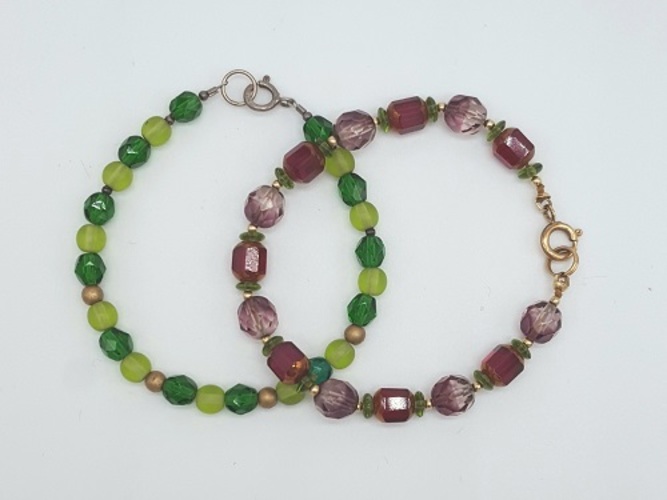 Event Description
Stringing beads is a fundamental jewelry making skill. This class places a focus on aesthetics, functionality, and security. You will make two bracelets using Czech Republic pressed glass beads and sterling silver spacers. One bracelet will be made strung on nylon and the second on flexible wire. Both bracelets will be secure and beautiful. No previous experience is necessary. Instructor: Alyssa Jakowchuk.
Registration is $60 and includes all materials and instruction. Register in person, via phone at 319 338-1566, or on-line.
Beading stations are distanced, masks required, and demos done on a large screen TV.