Mike & The Moonpies at the First Avenue Club in Iowa City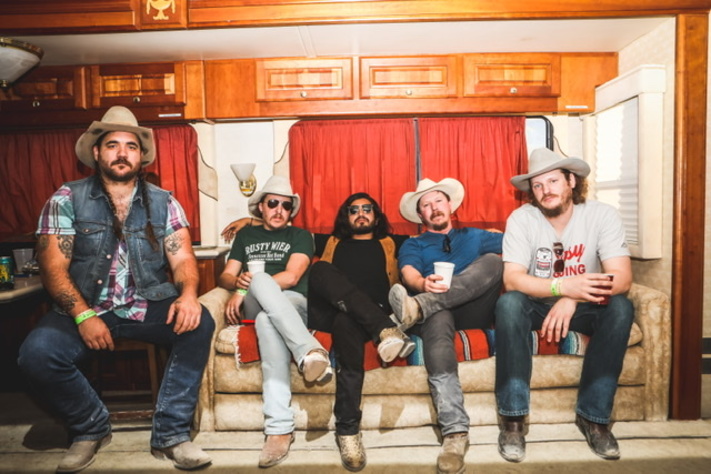 Event Description
Mike & The Moonpies return to the First Avenue Club in Iowa City, 1550 S. First Ave, Iowa City, Iowa, 52240, on Friday, August 20th. General Admission tickets $15 (plus $2 service fee). Reserved Table for 4 (4 tickets, reserved table) $80 (plus $5 service fee). Doors are at 6:30pm and the show starts at 8pm.
Tickets: Order Here!
Mike & The Moonpies are best known for their top country hits "Beaches of Biloxi," "You Look Good in Neon," "Steak Night at the Prairie Rose, " and "Country Music's Dead. " Their latest album, recorded at Abbey Road Studios with help from the London Symphony Orchestra, Cheap Silver and Solid Country Gold is Mike & The Moonpies' most adventurous record to date – an album that diversifies the band's honky-tonk roots by adding lush strings, cinematic arrangements, and collaborative songwriting to the mix. Inspired in part by the classic "countrypolitan" music of the 1960s and early '70s, these songs find frontman Mike Harmeier channeling the smooth delivery of crooners like Glen Campbell and Frank Sinatra, backed by a band of road warriors who all played a major role in the songs' construction. The result is a modern record steeped in everything that made the old stuff so compelling: sharp storytelling; honest, dynamic per­formances; and a willingness to step far outside the box.
Once celebrated as Austin's premiere dancehall band – with popular residencies at local institutions like The Hole in the Wall, Broken Spoke and the White Horse – Mike & The Moonpies have spent years expanding their reach far beyond the Lone Star State. Geographically, they'll always be a Texas band. Musically, they've grown into much more than that, having traded the two-steppin' twang of their earlier years for a diverse sound that's both fresh and familiar. That sound has earned the group an international following, and it was during a European tour that the bulk of Cheap Silver and Solid Country Gold was created -in the same world-renowned, London-area recording studio where the Beatles recorded Sgt. Pepper's Lonely Hearts Club Band and Pink Floyd recorded Dark Side of the Moon.