Casey Donahew and more Live Outdoor Festival at First Avenue Club in Iowa City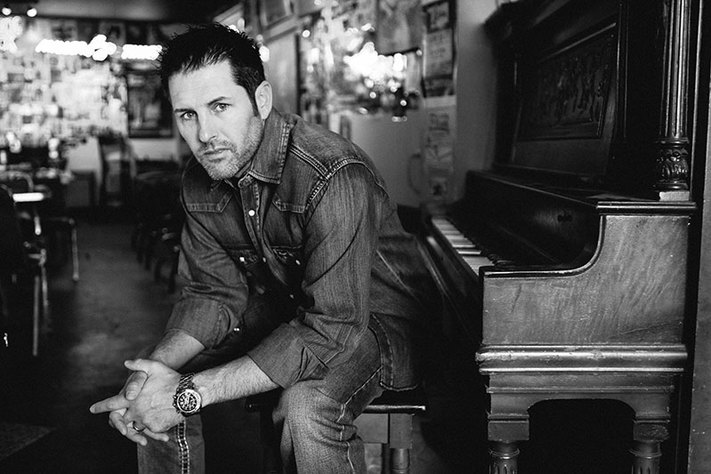 Event Description
Casey Donahew returns to the First Avenue Club, with special guest artists Wade Bowen and Brad Morgan, for an outdoor show on Sunday, September 5th (Labor Day Weekend), 2021. Pit tickets are $30 (plus $5 service fee). The pit is closest to the stage and is standing room only. No chairs allowed. General Admission tickets are $25 (plus $3 Service Fee). General Admission is located behind the pit and guests are allowed to bring lawn chairs (no chaise lounges). Gates open at 3:00pm and the show begins at 4:00pm. The show will end at approximately 8:00pm. Food and beverages will be available for purchase. This is an all-ages show. THIS IS A RAIN OR SHINE EVENT.
Tickets: https://first-avenue-club.square.site/product/casey-donahew-outdoor-show-/272?cs=true&cst=custom
Over the last 18 years, Casey Donahew has risen from a favorite on the local Texas music scene, to racking up 21 #1 singles, to a nationally hot touring act who consistently sells out venues all across the country.
Donahew has released eight independent albums to critical and commercial acclaim. Donahew's STANDOFF, quickly topped the iTunes Country Chart at #1, upon its release, and his follow-up album ALL NIGHT PARTY, out on August 19, 2016, immediately rocketed to #3 on the Billboard Top Country Albums Chart, #13 on the Top Album Sales Chart and Top Current Album Sales Chart and #40 on the Billboard 200 Chart. The project also took the #2 spot on the Internet Albums Chart and landed at #3 on the Independent Albums Chart. His 15th anniversary record titled 15 YEARS, THE WILD RIDE, a collection of Donahew's most popular songs, and the ones that droves of fans sing night after night at his live concerts, was inspired by and became a gift for those fans who remain loyal in Donahew's standing-room-only audiences.
His current album ONE LIGHT TOWN, garnered Donahew his latest #1 single, "Let's Make A Love Song, which was the #1 most played independent song on country radio for 2019 and had BILLBOARD spouting upon its release "…'Let's Make A Love Song' has radio written all over it".
Casey, a Burleson, Texas native, has painstakingly (with the help of his wife Melinda) carved out an impressive niche for himself on the country music scene. over the past decade, attracting a solid base of loyal fans who flock to his legendary live shows. Building his career from the ground up one show at a time, he's managed to perform on countless stages night after night in front of thousands, topped the Texas music charts several times, released four albums independently to critical acclaim, and forged a path all his own through the music scene without the aid or muscle of a major record label or power-suit management company. The country star has risen to new heights he never could have imagined when he first plugged in onstage at the Thirsty Armadillo bar in Fort Worth's Stockyards in the Fall of 2002, and began constructing his own field of musical dreams.
Wade Bowen is a Texas Country/Red Dirt artist from Waco, Texas. Bowen was a member of the band West 84 with friend Matt Miller until 2001 when the group became known as Wade Bowen and West 84. Bowen released his fourth studio album, The Given, in 2010. It was his first on a major label, Sony imprint BNA Records, though he returned to releasing music independently after BNA closed. He released a self-titled studio album in 2014, followed by a duets album in 2015 with singer Randy Rogers of the Randy Rogers Band, titled Hold My Beer Vol. 1. Bowen's next album was Then Sings My Soul: Songs for My Mother, a solo gospel influenced studio release. He has released 3 more albums: Watch This, with Randy Rogers, Solid Ground, released in 2018, and a follow up to Hold My Beer Vol. 1, Hold My Beer Vol. 2 with Randy Rogers. During the Covid-19 Pandemic of 2020, Wade started a web series of live shows called Wade's World, where he hosted other prominent Texas musicians to play and tell stories about their songs every Friday night. Guests included Bruce Robison, Cody Canada, Jack Ingram, and others.
Brad Morgan is a country artist and songwriter who was born and raised on a farm near Manning, Iowa. While currently residing in Nashville, TN, he continues to build on the success he has had in Iowa and the Midwest. Brad has an easy going sound while presenting a fun and energetic live performance. His Midwest Country roots are found in crowd favorites such as, "Unlocked," "Catchin' Nothin' But a Buzz," "Plan B is for Beer," "Perfect for Me," and "Grain of Salt." Since 2011, Brad has released a full-length album and two EP's, including his 2015 self-titled EP, "Brad Morgan." In 2019 Brad released, "Grain of Salt," a fun, storytelling, summertime single which charted at number 11 in the nation on the New Music Weekly Chart. Brad just released his latest single, "You Don't Know" in 2021.