Netted Cabochon Pendant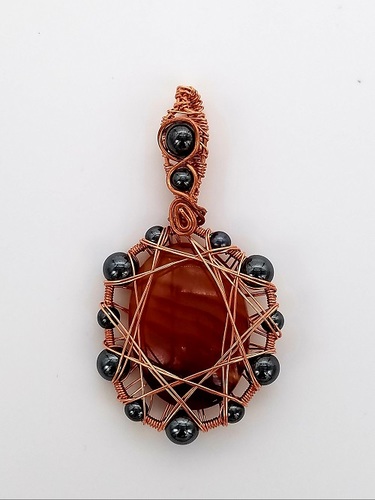 Event Description
Take your wirework skills to the next level with this project. Capture a stone pendant in a web of wire and smaller beads. Make an intricate bail on top. Instructor: Cheryl Weatherford.
Pre-requisite: ability to make a wrapped loop.
Registration is $78 and includes all materials and instruction. Register in person, via phone at 319 338-1566, or on-line.
Beading stations are distanced, masks required, and demos done on a large screen TV.