Gyrls Night Out: Chevron Bracelet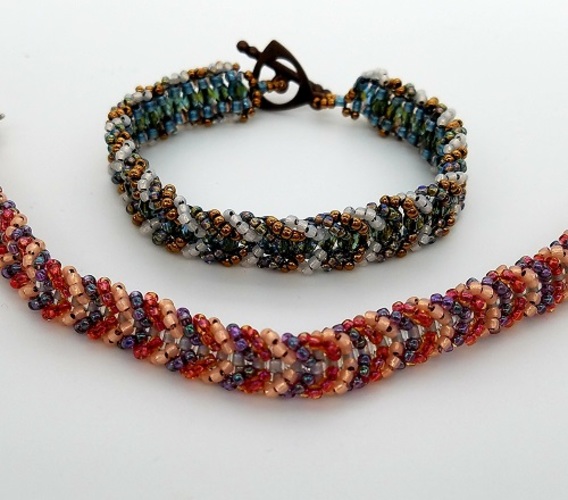 Event Description
Use Toho seed beads to learn ladder stitch and chevron stitch to make a quick and simple bracelet that has high impact.  You will use one color of larger beads for the base and then embellish it with slightly smaller beads in three colors.  The "V" shape is stunning.  No experience needed. Instructor: Karen Kubby.
Registration is $68 and includes all materials and instruction. Register in person, via phone at 319 338-1566, or on-line.
Beading stations are distanced, masks required, and demos done on a large screen TV.