Beginning Oil Painting with Julia Kulish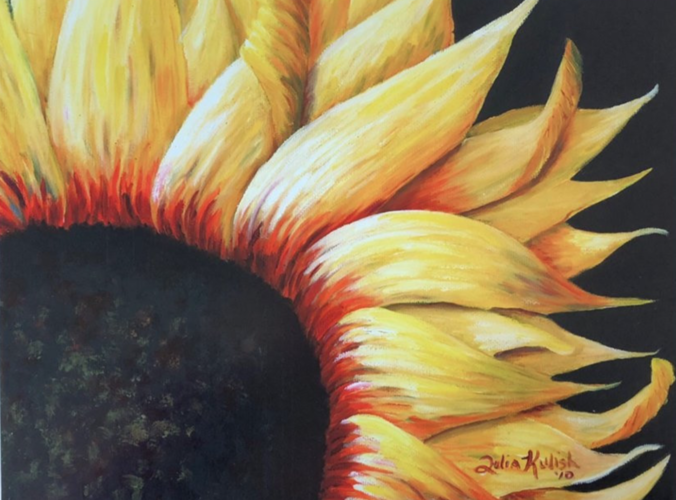 Event Description
Always wanted to try oil painting, but not sure where to start? This is the class for you! Plus, by taking this class you will be helping children have access to art and music, supporting our financial aid program!
This class is taught by Julia Kulish, a professional oil painter from Center Point. From her website www.juliakulish.com "A painting is created out of more than just canvas and paint. My paintings tend to come from afternoons spent in my garden, from music that moves my soul, and good books that stir my emotions. They come from heirlooms I hold dear. They come from nature items collected on morning walks. They come from surrounding myself with beautiful things that I love."
The class is 4 sessions, October 5th, 12th, 19th, and 26th from 6-8pm Class will cover a variety of techniques each week. 1. Getting to know oils- explaining oil characteristics, working dark to light, how to set up, how to clean up, etc.
2. Brushwork
3. Values in oils- working on a still life with simple shapes
4. Final project- landscape
Space is limited so sign up today by calling 319-350-1805
$95, fee covers all supplies. Feel free to bring drinks and snacks! Finished pieces will not look like the original work that Julia did in the photo, she has been doing this for years! Yours however will be amazing! LOL
Tickets available through our website, or you may also call 319-350-1805 during business hours to register!
Visa, Mastercard, Discover and AMEX accepted. Advanced payment required. Refunds require 72 hour notice before class begins.