Prairie Rivers of Iowa presents the Wild & Scenic Film Festival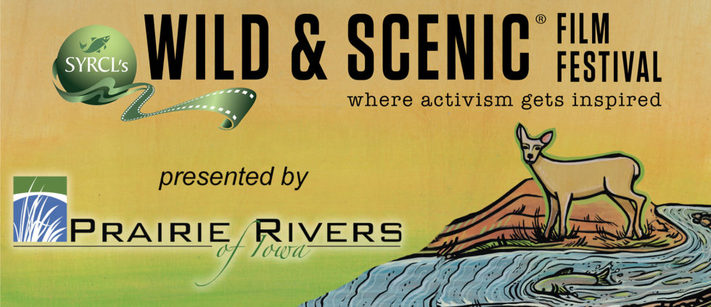 2021-09-01 22:00:00 -0500
Details

10/01/21
6:30 p.m. to 10p.m. -
$20.0
All Ages
Event Description
Prairie Rivers of Iowa presents the Wild & Scenic Film Festival where activism gets inspired that features a collection of documentary-style films that entertain, educate, and inspire!
Expert panelists will discuss the films and challenge the audience to join Prairie Rivers of Iowa staff and partners in working towards a better environment for us all. Displays will feature water quality, native plant and wildlife habitat restoration, and the Lincoln Highway Heritage Byway – a National Scenic Byway. Snack food and drinks available.
The festival's finale will be the Iowa PBS documentary Iowa Land and Sky: Iowa Cities, Towns and Waterways that explores how "Iowa's largest cities and smallest towns are often defined by waterways, flooding, and environmental challenges in the 21st century". The film's producer will be on hand to share thoughts with the audience.
As an added bonus, five days of online streaming following the festival is included for ticket holders unable to attend in-person or who are inspired to watch it again and again!