Fall Faculty Series: Heroism and Sacrifice After the Attack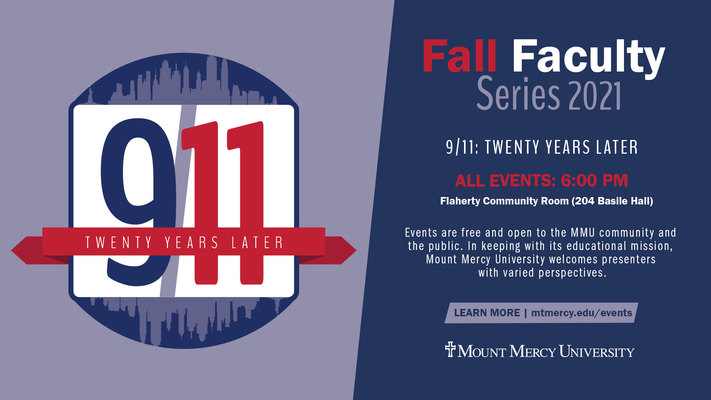 2021-09-16 19:00:00 -0500
Details

10/27/21
6 p.m. to 7p.m. -
Free
All Ages
Categories

Business/Networking
Event Description
On September 11, 2001, we witnessed countless acts of selflessness and heroism in response to the deadliest terrorist attack on American soil. We honor all of the individuals who laid their life on the line to help those in need.
MMU'S Fall Faculty Series presents Dr. Norma Linda Mattingly, associate professor of education, in a commemorative conversation about the heroism and selflessness in response to 9/11.
This event will be held on campus and is open to the community. If you aren't able to attend in-person, we will be livestreaming on our YouTube channel: https://www.youtube.com/user/MountMercyUniversity.