Fall Faculty Series: Reflections of a Muslim-American Immigrant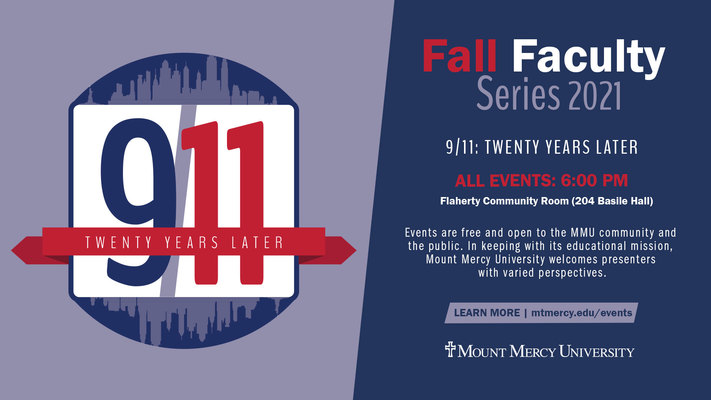 2021-09-16 18:00:00 -0500
Details

12/01/21
6 p.m. to 6p.m. -
Free
All Ages
Categories

Business/Networking
Event Description
MMU's Fall Faculty presents associate professor of economics, Ayman Amer.
As a member of the MMU community, a naturalized citizen, an immigrant, and a Muslim, Professor Amer will share his unique experience of 9/11. In this talk, he'll look back on the aftermath of 9/11 and how people in similar situations to his dealt with the fallout.
This event will be held on campus and is open to the community. If you aren't able to attend in-person, we will be livestreaming on our YouTube channel: https://www.youtube.com/user/MountMercyUniversity.