Make a Mala and Optional Guided Practice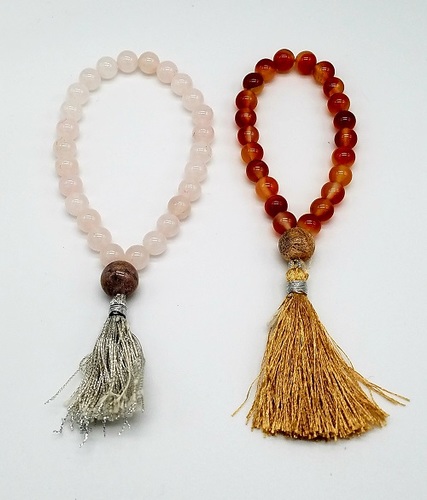 Event Description
Make your own prayer bracelet, called a Mala, using elastic, beads, and a tassel. Prayer beads are a traditional tool used to count the number of times a mantra is recited when praying or meditating. Many religious practices use a form of mala. This mala will be in the Buddhist/Hindu tradition of 27 beads. For those who choose to participate, a guided meditation using your newly constructed mala will take place at the end of class. Instructor: Alyssa Jakowchuck.
Registration is $48 and includes all materials and instruction. Register in person, via phone at 319 338-1566, or on-line.
Beading stations are distanced, masks required, and demos done on a large screen TV.