The Grand Inquisitor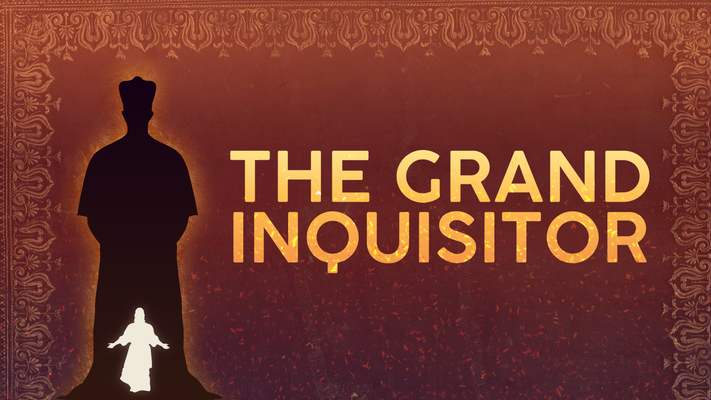 Event Description
This chilling parable from the mind of Dostoyevsky deals with life, religious faith, and the stories that hold our society together. A monologue of urgency and intensity, performed by John William Watkins and directed by Ron Clark.
This adaptation from The Brothers Karamazov is by Marie-Helène d'Estienne. It premiered in 2008 in a touring production directed by Peter Brook and is receiving its Iowa premiere in Riverside's new production, which features designs by Chris Rich, Jenny Nutting Kelchen, and Bri Atwood.
The Grand Inquisitor is part of a broader literary exploration spearheaded by Dr. Anna Barker and Iowa City UNESCO City of Literature. More than 700 people are taking part in the "100 Days of Dostoevsky" online reading group. Under the umbrella of the Iowa City Book Festival (Oct 18-24), The Grand Inquisitor will join other cultural offerings such as FilmScene's Dostoevsky-themed screenings and a curator-guided tour of the Dostoevsky at 200 exhibit at University of Iowa Libraries. As a preview to all of these events, on October 12th the University of Iowa International Program's WorldCanvass series will present Dostoevsky: From Revolutionary Outcast to Man of God.
The Grand Inquisitor will be performed on location in the University of Iowa Libraries Main Library (125 W Washington St, Iowa City, IA 52242). All attendees are asked to be masked for the duration of the performance.
The performance is FREE to the public, with reservations strongly recommended. Seats may be reserved at www.riversidetheatre.org/event/the-grand-inquisitor/
COVID Safety: Attendees strongly encouraged to wear masks for the entirety of the performance. Drinking and eating not allowed in the gallery space.
Run time: 45 minutes, no intermission