The Living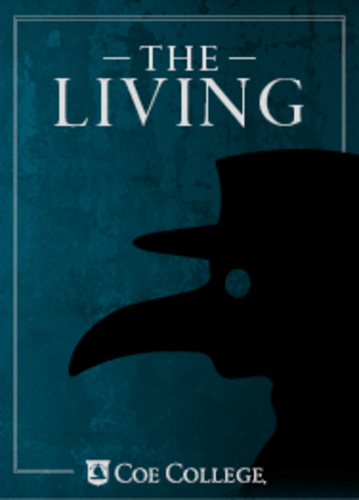 2021-10-05 21:00:00 -0500
Details

10/22/21
7:30 p.m. to 9p.m. -
$10 – $15
All Ages
Event Description
A disease is spreading and killing everyone it strikes. People, who haven't fled to the country and haven't been forced into quarantine, are wearing masks and keeping each other at a distance. In the meantime, the systems that hold society together are falling apart. Written during the AIDS crisis, death may be lurking at the edges of this account of London in the 17th century, but at its center is life filled with fortitude and compassion.
$15 General Admission; $10 non-Coe students and seniors 55 and older. Free to Coe College students, faculty and staff with college ID. Tickets available at the Coe Box Office in Upper Gage or by calling 319.399.8600.
Production is produced and presented following COVID-19 protocols. Masks required.