Christmas in the Key of A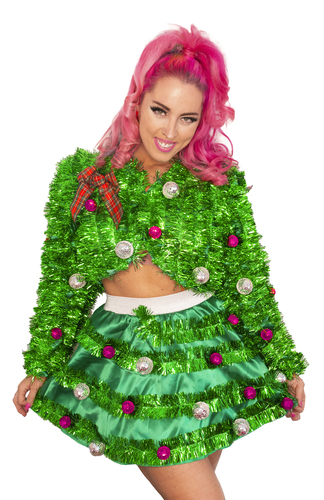 Event Description
Local favorite Alisabeth Von Presley will return to the Paramount Theatre on December 21 at 7pm for "Christmas in the Key of A." The show promises to be just as grand as last years, with even more fabulous guests including performances by Kennedy High School, The Dance Academy of Cedar Rapids and more. With plenty of glitter and laughs, the show is fun for all ages. Alisabeth will also perform a new original Christmas song off her holiday album debuting this year, along with her other Christmas originals "Under the Mistletoe'' and "This Christmas" which can be heard on radio stations across the midwest.
"I'm so excited to return to the Paramount Theatre! Last year was a dream come true. Christmas is my most favorite time of the year and I can't think of a better way to celebrate than onstage with my friends putting on an exciting, holiday-themed show for audiences of all ages," says Alisabeth.
"Alisabeth and her crew truly blew us all away last night! Not only was the show entertaining and heartfelt, everyone in my family agreed to make it a family tradition." - Michelle Blain, 2020 Christmas in the Key of A attendee.
"Last night's show was absolutely wonderful... The festive set and staging, the holiday music, and fun choreography were a real treat. I especially enjoyed the diversity of the performers on stage... different shapes and sizes, ages, colors, and genders made for a truly inclusive show." - David Maier, 2020 Christmas in the Key of A attendee.
The show is again being presented by AEsthetix, the recently formed booking management company for artists. Support is graciously provided by Stillwater Coffee Co, Apex Endodontics, Linn Area Credit Union, and The Dance Academy of Cedar Rapids.
Purchase your tickets online at creventslive.com beginning at 10am on Friday, October 14. To have earlier access to tickets, follow Alisabeth Von Presley or AEsthetix on social media.