Try Hockey for Free!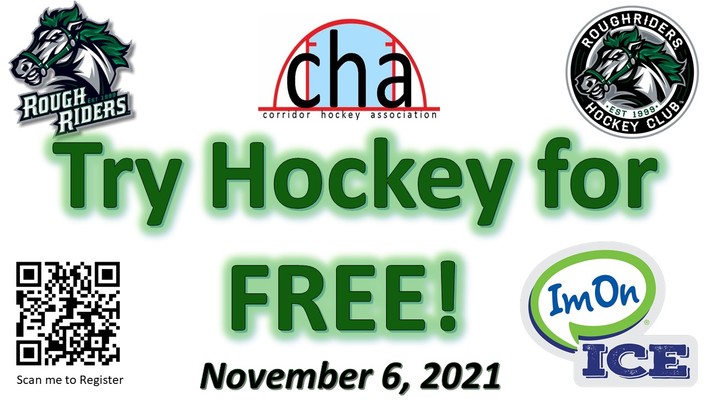 Event Description
Try hockey for free with the RoughRiders, ImOn Ice Arena, and Corridor Hockey Association. For children ages 4-9 years old.
November 6, 2021 - 3:45-4:45pm
November 6, 2021 - 5:00-6:00pm
Register here: https://roughridershockeyclub.com/new-to-hockey/
All participants will receive a FREE ticket to the USHL RoughRiders game vs. Des Moines Buccaneers! Puck drop at 7:05pm!