Halloween Fashion Show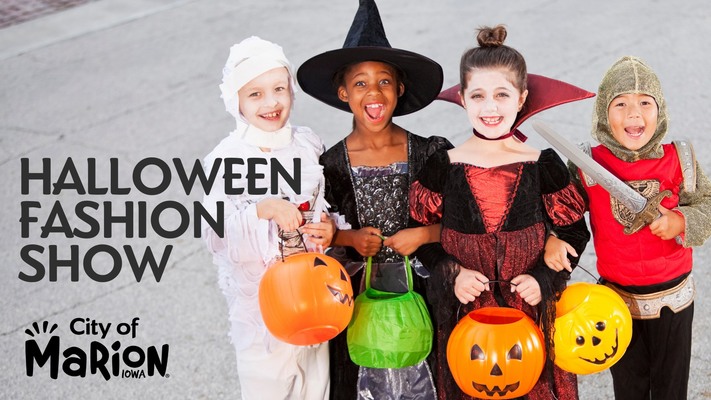 Event Description
The City of Marion will host its first-ever Halloween Fashion Show at 4 p.m. on Friday, Oct. 29, in the Uptown Artway (between 10th and 11th Streets and 7th and 8th Avenues).
Children of all ages are invited to show off their Halloween costumes two days early and collect candy and treats. Each look will be announced as kids walk across the stage, and families can show off a group costume if their look includes more than one person.
Registration is required to participate (https://forms.gle/FziBocGKGuxB9feo9), but all princesses, superheroes, ghosts and goblins are welcome to stop by the free event to grab some candy and enjoy the show.
Participants should check-in at the registration table at the 10th Street entrance to the Uptown Artway the day of the event.