Hits of the Ragtime Era LIVE Musical Performance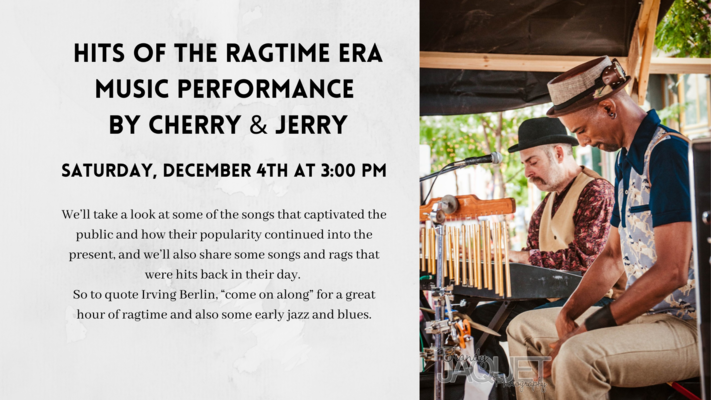 Event Description
We'll take a look at some of the songs that captivated the public and how their popularity continued into the present, and we'll also share some songs and rags that were hits back in their day.
So to quote Irving Berlin, "come on along" for a great hour of ragtime and also some early jazz and blues.
This program will be in the Hiawatha Public Library Community Room.