Cedar Rapids Nativity Celebration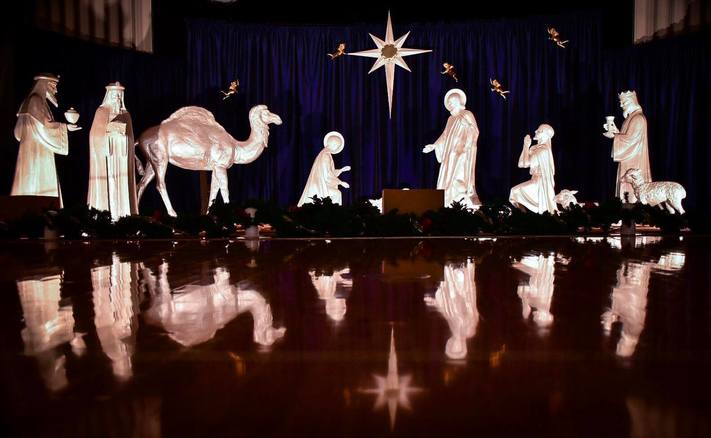 Event Description
The first weekend of December each year, community members bring their nativity sets created by artists from around the world to the exhibit. Local choirs and instrumental groups perform Christmas music and provide a wonderful atmosphere. The Nativity Celebration is a non-denominational event open to everyone. For more information at schedules see www.crnativity.info
Admission is FREE!
We welcome guests to bring a canned/dry food item or an full-sized, unopened personal care item for donation to the Catherine McAuley Center.
Come see the restored Armstrong-Smulekoff Nativity! The nearly life-size 12-piece white plaster nativity scene that graced the windows of Armstrong's Department Store and later of Smulekoff's Furniture over the past several decades is a Cedar Rapids treasure. It was considered lost due to damage from the 2008 flood, but after 230 hours of volunteer labor, it has been completely restored.
If you want to display your Nativity (or Nativities) please contact Emmaly at fenren03@gmail.com. We have over 150 Nativities from around the world on display and always welcome more!