Upcycled Sustainable Ornament Workshop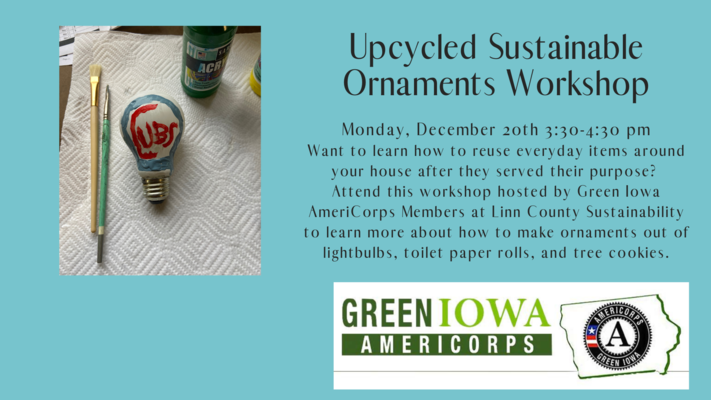 Event Description
Want to learn how to reuse everyday items around your house after they served their purpose? Attend this workshop hosted by Green Iowa AmeriCorps Members at Linn County Sustainability to learn more about how to make ornaments out of lightbulbs, toilet paper rolls, and tree cookies.
The workshop is at the Hiawatha Library on Thursday, December 20th, from 3:30 pm - 4:30 pm. All ages are welcome.
You can bring some lightbulbs, toilet paper rolls, or other household items that you want to upcycle. The library will provide paint and other supplies.