Shape Shifter Components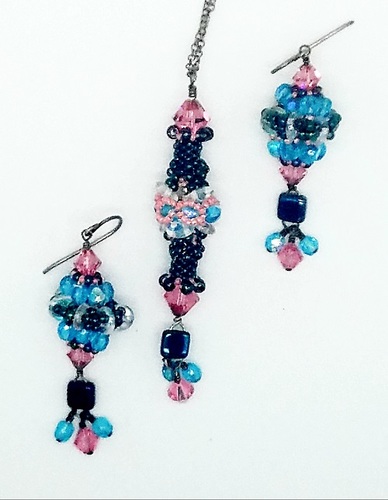 Event Description
Learn to use two-hole tile beads and two-hole lentil beads with peyote stitch to make three different components that can be mixed and matched and/or sewn together. These colorful components are fun to make and allow you to design a larger project piece by piece. Instructor: Karen Kubby.
Prerequisite: Tubular peyote stitch. Call for a private tutorial.
Registration is $78 and includes all materials and instruction. Register in person, via phone at 319 338-1566, or on-line.
Beading stations are distanced, masks required, and demos done on a large screen TV.