Jigsaw Puzzle Exchange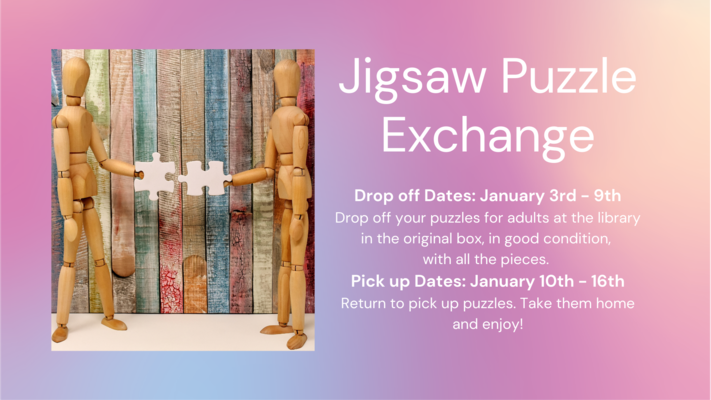 Event Description
Join us for an upcycling/sharing event at the library. Puzzle drop off dates: January 3-9. Pick up dates: January 10-16.
Details: Drop off your puzzles for adults at the library in the original box, in good condition, with all the pieces at the Circulation Desk.
Pick up Dates: January 10th - 16th
Return to pick up puzzles. Take them home and enjoy!