Oral Histories LIVE! Featuring Rick Sellers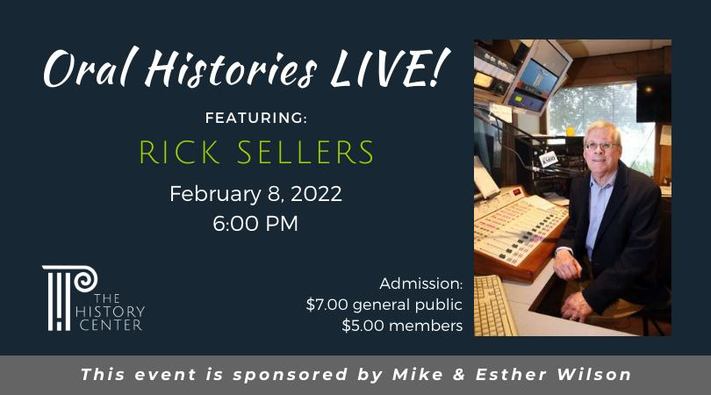 Event Description
Oral Histories LIVE! offers interviews with influential members of Linn County who share their stories and preserve legacies.
Join us as we interview Rick Sellers, who was the owner of KMRY Radio for nearly 25 years.
Tickets: $7.00 general admission; $5.00 for members of The History Center
Program begins at 6:00 PM
Doors open at 5:30 PM
Oral Histories LIVE! is sponsored by Mike & Esther Wilson.