'daBluesapalooza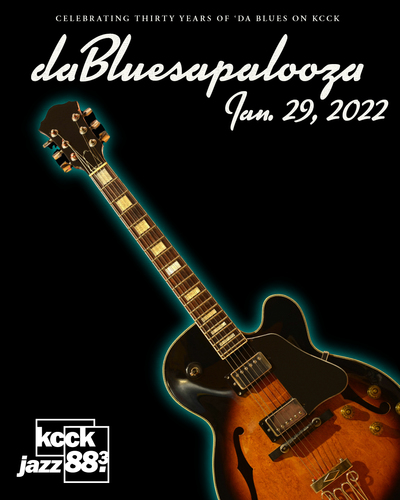 Event Description
A party 30 years in the making!
January 2022 marks the 30th anniversary of 'da Blues on KCCK, and we're going to celebrate. Bob DeForest and John Heim host 'daBluesapalooza, January 29 at 6pm at the Olympic Southside Theater, the biggest jam Eastern Iowa has ever seen.
Nearly two dozen musicians, multiple Halls of Fame and award winners, will be there. And you should be, too! Delicious food from Up in Smoke BBQ, your favorite beverages, and smokin' hot blues all evening long. What better way to shake off the post-holiday winter doldrums?