CR Community Orchestra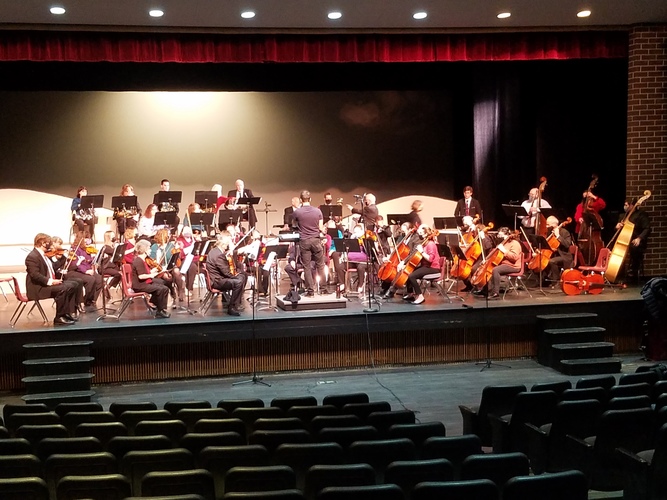 Event Description
Come join the fun! Remember all those good times you had in high school or college orchestra? The camaraderie? The joy of making music with friends? Well, you can do it again with the Cedar Rapids Community Orchestra! Or even if you have never participated in a group setting, now's the time to take the leap! You'll be glad you did.
The Orchestra was formed in 2013 and is always looking for musicians. Now is the time for you to dust off that old instrument and reconnect with something you've been missing. We welcome all string players, woodwind, brass and percussionists to round out the full orchestra. The CRCO has two concerts per year and you'll love the wide variety of our repertoire - from classical to current hits!
The CRCO welcomes our new conductor Dr. Ghyas Zeidieh for the 2021 – 2022 season. And not only are we an orchestra, but we have small groups that also get together to play folk, patriotic and seasonal music at various local venues. We've enjoyed opportunities to play at the Cedar Rapids Public Library Renaissance Faire and have entertained seniors at numerous care centers. Also, members of the CRCO volunteer with the Harmony School of Music to mentor 'budding' musicians.
All may join; no auditions are required. Just come and experience playing your instrument in a group setting.