Duos on Demand: Red Cedar Chamber Music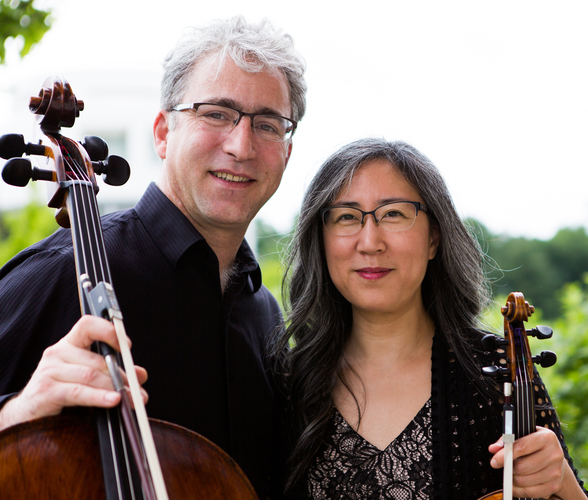 Event Description
Red Cedar Chamber Music's Directors and core ensemble, violinist Miera Kim and cellist Carey Bostian present a program of music for violin and cello. The entertaining and varied program includes music in many styles, including classical, contemporary, ragtime and more. Works by Rebecca Clarke, Boccherini and Kummer are paired with three more contemporary works including Three Rags by William Ryden, Alan Ridout's fantastic setting of "The Story of Ferdinand" for solo violin and narrator, and Red Cedar Express (2016) by composer-in-residence Michael Kimber.
The program will be performed at five senior living facilities before a public performance at Lowe Park and a livestream from the couples' home. It was created to mitigate Covid risk and provide flexibility in these unstable times. The performers will be masked and request that all audience members are masked in accordance with CDC guidance.
This concert program is made possible by the Greater Cedar Rapids Community Foundation, the City of Marion, the Iowa Arts Council, the McIntyre Foundation, the Giacoletto Foundation, AEGON Transamerica Foundation, CRST International. Additional support comes from United Fire Group, Farmers State Bank, Hills Bank, Cedar Rapids Bank & Trust, and Friends of Red Cedar Chamber Music.
Special thanks to Artist Sponsor Juanita Dennert.