CANCELED: Mark Chesnutt Live at the First Avenue Club in Iowa City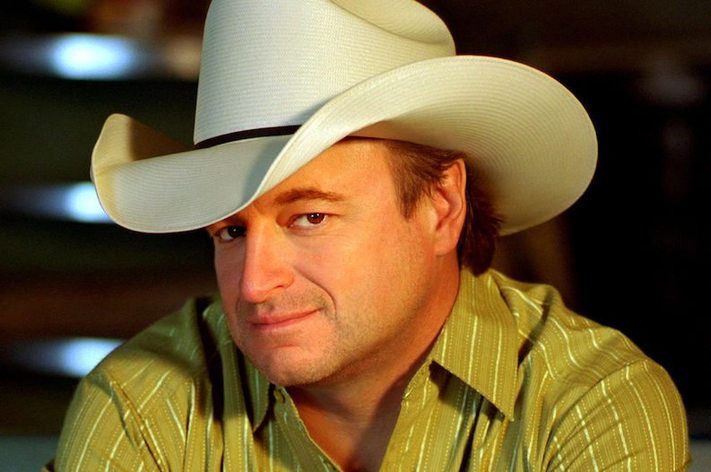 Event Description
The First Avenue Club welcomes Mark Chesnutt with special guest Boot Jack Duo on Friday, Sep. 9, 2022. TABLE OPTIONS: Reserved Table for 4 with tickets $185. Reserved Table for 6 with tickets $270. Reserved Table for 8 with Tickets $350. General Admission Ticket with Seat at a Table (seated with other patrons) $40. Reserved table patrons must have at least one person check in at 7:00 to get their table assignment. Standing General Admission Tickets: $25. Doors are 7pm. The show starts at 8pm. This is an all-ages show.
Tickets: https://first-avenue-club.square.site/product/mark-chesnutt/297?cs=true&cst=custom
Critics have hailed him as a classic Country singer of the first order, and some of Country music's most elite entertainers from George Jones to George Strait echo this sentiment. Mark Chesnutt's stature is easily gauged; he has 14 No. 1 hits, 23 top ten singles, four platinum albums and five gold records. Country music critics and fans alike need look no further when it comes to Country music basics. If you ask Mark Chesnutt, he'll tell you, it's the music that has kept me around this long. In a world that sometimes confuses style with substance, Mark Chesnutt possesses both. Remaining true to himself as a traditional Country artist while still keeping up with the ever-changing Country landscape, Mark has a knack for picking great songs; delivering them with his world-class vocals; and with real heart-felt emotion. Mark has set the bar for his generation not just for his being a consistent hit maker, but because of his love of genuine Country music. Mark Chesnutt's personal integrity as well as his principle to record a genuine Country song has made him a fixture on radio and in the honky-tonks. Chesnutt got his start in the honky-tonks of Beaumont, Texas, learning from his father, Bob Chesnutt, a singer, record collector, and major fan of classic Country music. Playing alongside his dad, one set at a time, Mark embraced his father's influence and began making a name for himself. Mark sang covers by Lefty, Merle, George, and Waylon to develop his unmatched crowd-pleasing rapport and his authentic country style.