TREE TOURS: Nature Walk & Talks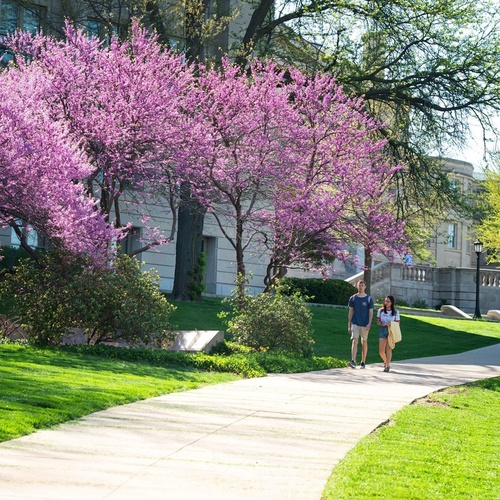 Event Description
Join the Pentacrest Museums for guided strolls on campus featuring the ecological diversity, symbolism, history, and lore of our trees. We'll use the lunch hour once a month on these nature walk & talks for discovery, restoration, mindfulness & movement in this program—designed for you—with resilience and curiosity in mind.
-Meet outside near the main entrance to Macbride Hall, at the bottom of the stairs on the eastside of the building.

-Rain or shine ☂️

-ALL are welcome (students, staff/faculty, community)

-Staff and faculty: our campus has encouraged programming of this nature for employee wellness. Make sure to let your supervisor know you'd like to attend if you need a little extra travel time before and after the walk.



Individuals with disabilities are encouraged to attend all University of Iowa–sponsored events. If you are a person with a disability who requires a reasonable accommodation in order to participate in this program, please contact Carolina Kaufman in advance at 13194673130 or carolina-kaufman@uiowa.edu.