Early Summer Forage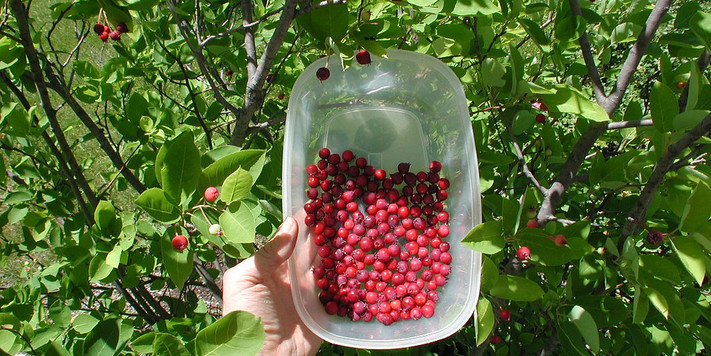 Event Description
About the Event

Repetition and play are keys to successfully learning any skill. During this class, you will playfully practice the identification skills learned in the Meet New Edible Friends class to increase your foraging confidence.

We will sample simple, delicious snacks and drinks by blending our foraged bounty with familiar veggies and culinary herbs. Recipes, informational handouts and book recommendations will be provided. Planned dishes include a detoxing greens drink, foraged pesto and a serviceberry crisp.

You are invited no matter your level of outdoor experience. All are welcome.

Please contact us before class if mobility accommodations may be needed—we will cover quite a bit of ground during the class.

Yummy ingredients generously provided by New Pioneer Co-op.

THINGS TO BRING

Standard attire and sun protection for hands-on outdoor learning: hat, jeans, sunscreen

A cup for drinks (optional)

A notebook and a pen/pencil for writing and drawing (optional)




REGISTRATION

Sliding scale fee: $25 - $0, based upon your access to resources.

This class is a part of a 4-class series. There is a 20% discount for registering for the series. (See separate Series: Forage Wild Edibles with Confidence registration.)

Backyard Abundance members receive a 10% discount.

INVITE FRIENDS AND FAMILY

We need a minimum of 10 attendees to host the class. Please invite friends and family to ensure the event happens as scheduled. We would love to meet your loved ones.

EDUCATORS

Taught by Fred Meyer and Jen Kardos, happy foragers at Backyard Abundance.

Fred offers years of experience as a permaculture designer, Master Gardener, hiker and wild edible forager to help you thrive in the outdoors.

Jen leverages her knowledge as a horticultural therapist and functional medicine health coach to help you understand the wellness benefits of foraging and the specific health properties of each plant.




LOCATION

We meet at the Hickory Hill Park south entrance, 1439 Bloomington St, Iowa City.

COVID-19

The event is held outside. Masks are optional. We will try to maintain 6' distancing.

SPONSORS AND PARTNERS

This class was developed in collaboration with many community partners using grant funding from the Johnson County Community Foundation and the Roy A. Hunt Foundation. It would not be possible without these sponsors and supporters. Please frequent these generous organizations to thank them for donations of time, materials and funds.