Yoga Outside: September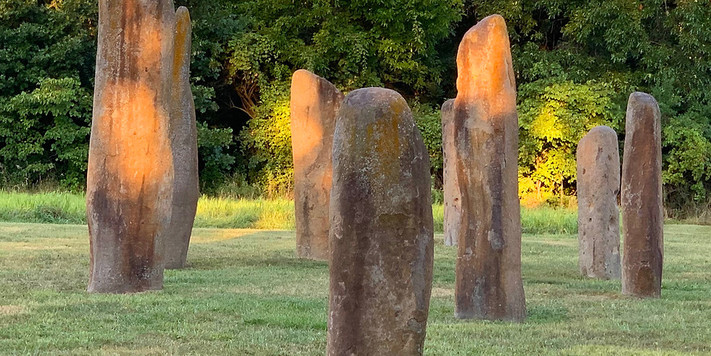 2022-04-18 18:30:00 -0500
Details

9/28/22
5:30 p.m. to 6:30p.m. -
$0 – $20
All Ages
Event Description
Tap into your wild peace and deep presence. All-level yoga to help you come back to the body, calm the mind, and expand your comfort zone. We will ask the tall, old stones and trees to support a sense of place while we breathe with the green.
Classes will be customized based on the needs of attendees. Tell us if any accommodations are needed for inclusion. We will reschedule meetings in bad weather.
THINGS TO BRING
your mat
water bottle
any props you might want
REGISTRATION
Sliding scale fee: $20 - $0, based upon your access to resources.
This class is a part of a 7-class series. There is a 20% discount for registering for the series. (See separate Series: Yoga Outside registration).
Harvest Preserve and Backyard Abundance members receive a 10% discount.
Attendance is capped at 15.
INVITE FRIENDS AND FAMILY
We need a minimum of 10 attendees to host the classes. Please invite friends and family to ensure the events happen as scheduled. We would love to meet your loved ones.
EDUCATOR
Guided by Mandy Dickerson, Iowa City Herbalist and Certified TriYoga Teacher, Owner of Plantchanters Garden LLC
LOCATION
Harvest Preserve, 1645 N Scott Blvd, Iowa City, IA 52245
COVID-19
The event is held outside. Masks are optional. We will try to maintain 6' distancing.
SPONSORS AND PARTNERS
This class was developed in collaboration with many community partners using grant funding from the Johnson County Community Foundation and the Roy A. Hunt Foundation. It would not be possible without these sponsors and supporters. Please frequent these generous organizations to thank them for donations of time, materials and funds.