I Am Because We Are: Caring For Those Who Are Caring For Others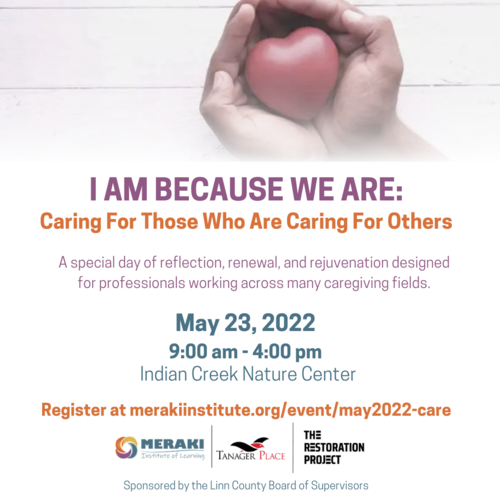 2022-04-25 16:00:00 -0500
Details

5/23/22
9 a.m. to 4 p.m. -
Free
All Ages
Categories

Business/Networking
Event Description
In partnership with The Restoration Project, join the Meraki Institute of Learning at Tanager Place for a special day of reflection, renewal, and rejuvenation designed just for professionals across many caring fields. Explore, discover new things about yourself, identify what is holding you back, and learn new practices that can improve your life, leadership and work.
Register in advance for this free event at:
https://merakiinstitute.org/event/may2022-care/
This event is brought to our community thanks to sponsorship by the Linn County Board of Supervisors.