Parent & Child Mindfulness & Yoga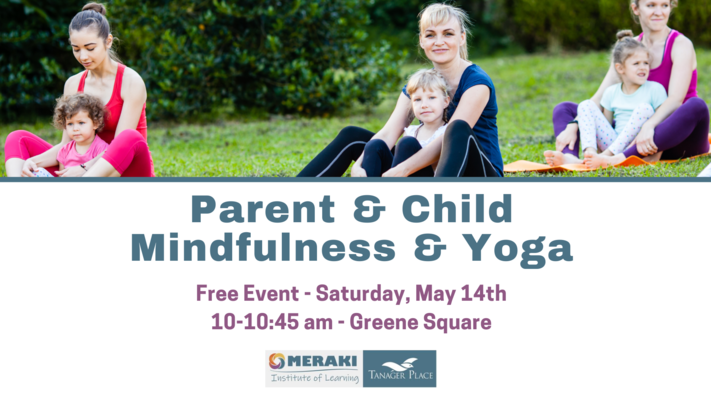 2022-05-02 10:45:00 -0500
Details

5/14/22
10 a.m. to 10:45a.m. -
Free
All Ages
Categories

Family Friendly
Event Description
Come experience the restorative benefits of mindfulness and yoga for children and parents in a light-hearted practice which includes songs and games. All are welcome including mamas to be. Yoga mats provided, please wear comfortable clothes to move in.
This class will begin with a guided mindfulness meditation and breathing practices followed gentle stretches with song. It will include an interactive game or story and will conclude with a mindful restoration of tuning into the senses and guided body relaxation.
Objectives:
- Experience mind/body connection through small and large motor function of stretches and activities
- Sing simple songs to guide movement
- Play a game to encourage positive social interaction
- Learn effective mindfulness and breathing practices to employ in moments of stress and emotion
- Stretch, breath, relax, restore
Pre-registration is not required. Join us at Greene Square Park in downtown Cedar Rapids from 10-10:45am for this free event.