Mental Wellbeing in the Workplace Virtual Lunch & Learn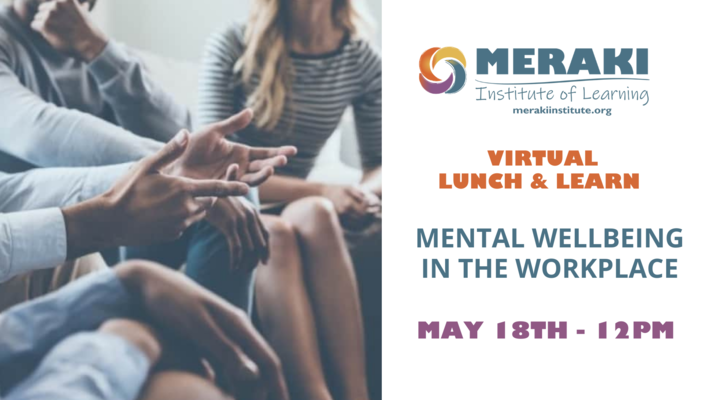 Event Description
Today's world and workplaces are experiencing unprecedented struggles and needs related to the mental wellbeing of employees. Research suggests these needs are going to be present throughout & beyond the COVID-19 pandemic making it critical for workplaces to actively pursue initiatives to support mental wellbeing in the workplace.

Workplace Well-being is a based on the RISE: Wellness and Resilience Framework™. It is designed to increase awareness of the framework's four indicators of well-being: safety, connection and belonging, meaning and purpose and efficacy. Workplace Leaders of all levels will gain an understanding of how-to assess & cultivate indicators of wellbeing within the workplace. Leaders will gain confidence in applying key elements within their relationships to influence and support staff mental well-being.
Please register at https://merakiinstitute.org/event/mwworkplace/ to gain access to this free virtual event.