An Evening with Joshua Moehling & Heather Gudenkauf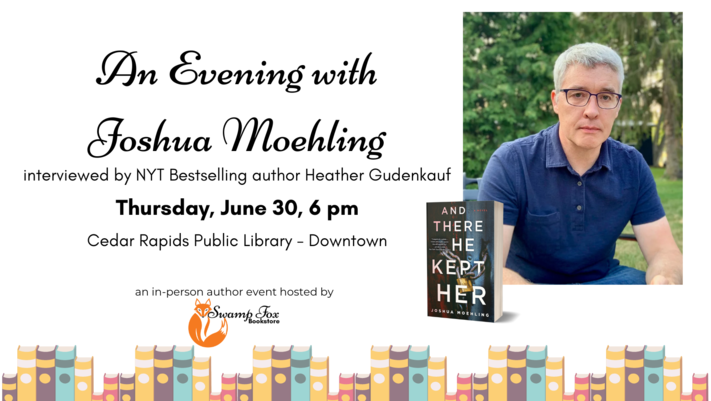 Event Description
Join us at the Cedar Rapids Public Library - Downtown, as we welcome debut author Joshua Moehling. Joshua will be joined by New York Times Bestselling author Heather Gudenkauf as they discuss Joshua's book, And There He Kept Her.

About Joshua Moehling
Joshua Moehling works in the medical device industry by day and writes at night. And There He Kept Her is his first novel. He lives in Minneapolis.

About Heather Gudenkauf
Heather Gudenkauf is the Edgar Award nominated, New York Times & USA Today bestselling author of eight novels. Her debut novel, THE WEIGHT OF SILENCE, was an instant NYT bestseller and remained on the list for 22 weeks. Gudenkauf's critically acclaimed novels have been published in over 20 countries and have been included in many Best Of lists including Seven Thrillers to Read This Summer by the New York Times, The 10 Best Thrillers and Mysteries of 2017 by The Washington Post, a Best Book of 2017 by NPR, and a Best Book for the Beach by ChicagoNow.com. Her upcoming novel, THE OVERNIGHT GUEST was released on Jan. 25, 2022.