Local Food Systems Presentation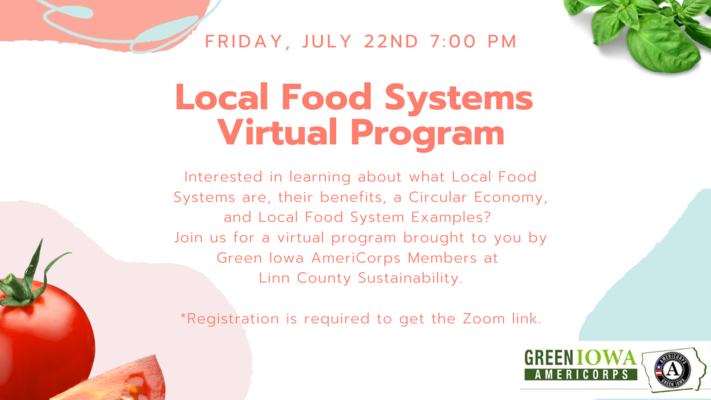 Event Description
Interested in learning about what Local Food Systems are, their benefits, a Circular Economy, and Local Food System Examples?
Come attend this virtual event via Zoom with the Hiawatha Public Library and Green Iowa AmeriCorps Members at Linn County Sustainability.
There will be a brief overview of Local Food Systems, their benefits, and a Circular Economy. Following, speaker Ayla Boylen will share information about the Resiliency Hub at the Fillmore Center, and how that contributes to providing local food. There will be a Q&A following the presentation.
Registration is required to get the zoom link. To register click here