In the Middle: Beginner's Magic Workshop with Magician Ken Cooper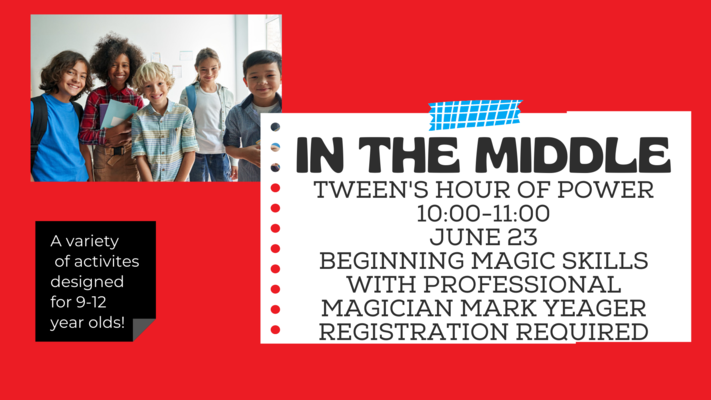 Event Description
Have you ever been amazed by a magician's trick and wondered how it was done? Magician Mark Yeager will share his secrets in this beginner's workshop.
Please bring a deck of cards.
This event is for tweens 9-12 years of age, registration is required and begins here on June 1.