Music Under The Moon featuring "52nd Street-The Music of Billy Joel & Captain Fantastic-The Magic of Elton John"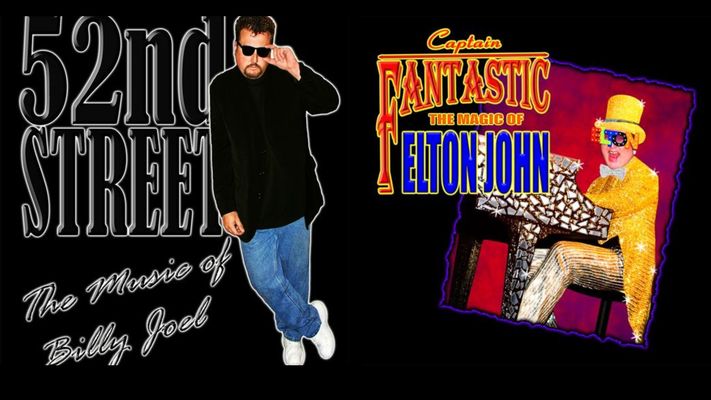 Event Description
It's "Still Rock-n-Roll" when 52nd Street – The Music of Billy Joel comes to town! 52nd Street performs all the big hits of the legendary Billy Joel. From rockers like "Big Shot" and "You May Be Right" to ballads like "Just the Way You Are" and "She's Got a Way" to perennial favorites like "Piano Man", there's something for everyone!
Learn more at: https://crescentmoonentertainment.com/52nd-street-the.../
Then...
Take a journey with the Rocketman. Captain Fantastic – the Elton John Tribute, will dazzle you with an amazing musical extravaganza! "You're gonna hear electric music, solid walls of sound", as Captain Fantastic and the Rocketband perform stunning recreations of your favorite Elton John hits.
Learn more at: https://crescentmoonentertainment.com/captain-fantastic.../
Concerts are free and open to the public with music beginning at 7 p.m. Guests should bring lawn chairs and blankets for open lawn seating. Outside food and drink are permitted, but limited vendors will be onsite during the events. These events are supported in part by the Marion Hotel-Motel Grant Program.