Memorial Day Service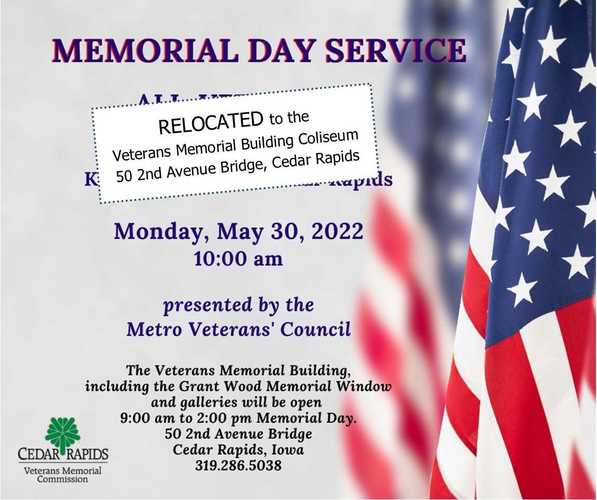 2022-05-13 11:00:00 -0500
Details

5/30/22
10 a.m. to 11a.m. -
Free
All Ages
Categories

Business/Networking
Event Description
Memorial Day service has been RELOCATED!
OFFICIAL UPDATE: The Memorial Day service has been moved to the Veterans Memorial Building, downtown Cedar Rapids. Please join the Metro Veterans' Council in the Memorial Coliseum to honor and remember our veterans on this special day. PARKING downtown is FREE on this major holiday.
If you have a question about this, please call the VMB office during regular office hours or contact David Schick, President of the MVC: 319-558-8633, schickdavid3@gmail.com.