Cedar Amateur Astronomers present Solar Saturday, July 9, 2022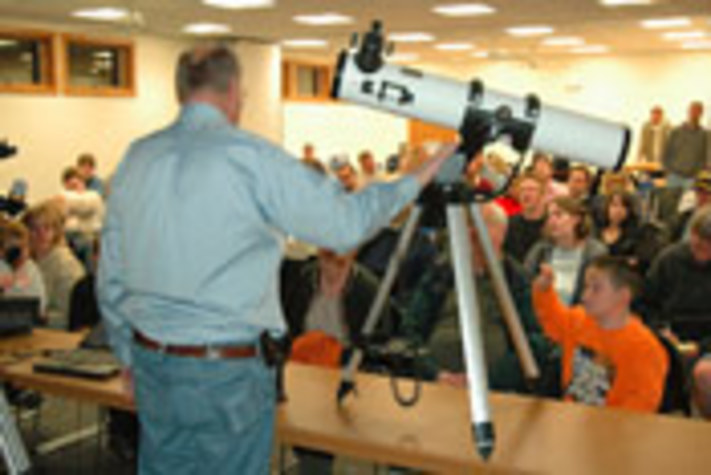 Event Description
Learn more about our nearest star – the Sun - as Cedar Amateur Astronomers and our own Mr. Carl Bracken present a Solar Saturday event entitled "The Sun and Earth Connections" from 3-6 PM on Saturday July 9, 2022. Mr. Bracken will present some of the recent research which involves the interconnection between the Sun and the Earth and the wide range of global impacts driven by the Sun. He will also delve into the history of solar activity including the famous "Carrington Event" in 1859.
In the current phase of solar cycle 25, we are seeing an increase in sun spots, flares, prominence, and coronal mass ejections. Mr. Bracken will provide video of these events and explain how and why they occur and describe what this means to us.
Weather permitting, stick around following the presentation for the rare opportunity to safely view the Sun, as CAA members will be operating several telescopes equipped with approved solar viewing filters. Remember, NEVER look at the Sun without the proper filters! Only specially equipped optical aids can be used to safely observe the sun.
CAA members will also be giving tours of the facility and will be available to answer questions as you browse the exhibits and displays. This event is for all ages and levels of astronomy interest and free of charge.