This Compost!: Green Whitman- a discussion and writing exercise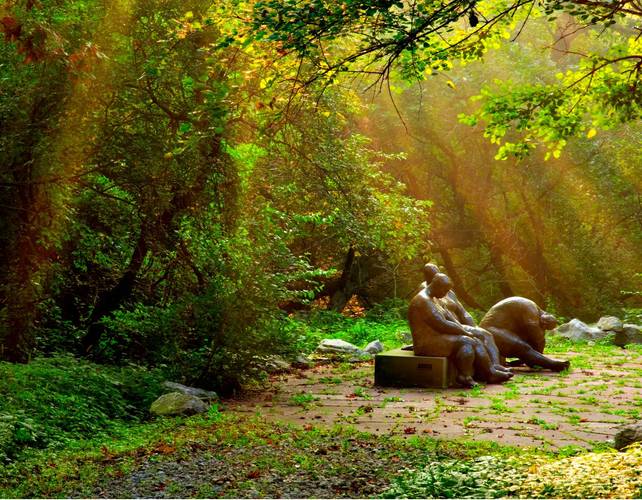 Event Description
Dr. Bateman will lead participants through a guided discussion of Whitman's poem, "This Compost!," as an introduction to Whitman's green poetics, which guide his life's work, Leaves of Grass. A discussion of Whitman's ecological consciousness and commitments will then lead into generative writing exercises. Refreshments to be provided.
A few days before the event you will recieve an email from Backyard Abundance providing more in depth travel and parking direction. Please check spam mail if you do not recieve follow up information.
THINGS TO BRING
Own seating- folding or camp chair
writing implements
notepads or notebooks
REGISTRATION
Sliding scale fee: $25 - $0, based upon your access to resources.
Harvest Preserve and Backyard Abundance members receive a 10% discount.
INVITE FRIENDS AND FAMILY
We need a minimum of 10 attendees to host the class. Please invite friends and family to ensure the event happens as scheduled. We would love to meet your loved ones.
EDUCATOR
Micah Bateman is an assistant professor at the University of Iowa and the editor of the online Walt Whitman Collection at the Harry Ransom Center. He is also a graduate of the Iowa Writers' Workshop and the author of a chapbook of poems, Polis.
LOCATION
Whitmans Glade at Harvest Preserve
COVID-19
The event is held outside. Masks are optional. We will try to maintain 6' distancing.
SPONSORS AND PARTNERS
This class was developed in collaboration with many community partners using grant funding from the Johnson County Community Foundation and the Roy A. Hunt Foundation. It would not be possible without these sponsors and supporters. Please frequent these generous organizations to thank them for donations of time, materials and funds.