Improv First Thursday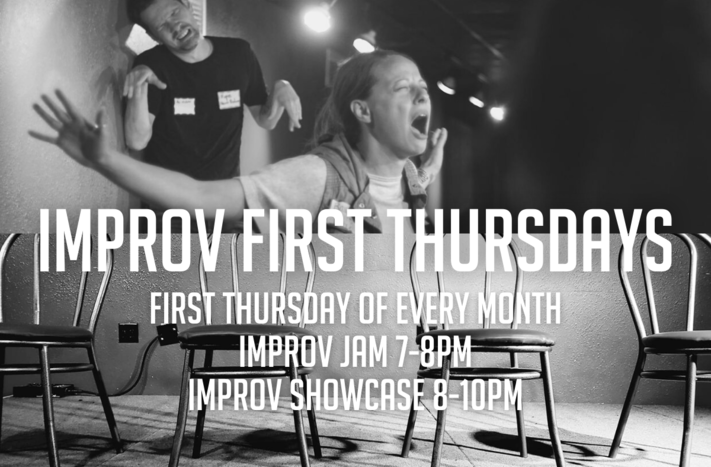 Event Description
Improv Jam: 7-8pm, Free:
The Improv Jam is a free, participatory event open to anyone. Whether you've never tried Improv, or you have years of experience, we invite you to have fun, and get involved!
Improv Showcase: 8-10pm, $5 at the door:
A monthly showcase featuring some of the work from the Improv Jam, as well as new topics, formats and scenes curated by the Improv Incubator! You never know what you're exactly going to get, and neither do the performers! Join us for a fun evening!