CR Municipal Band at Bever Park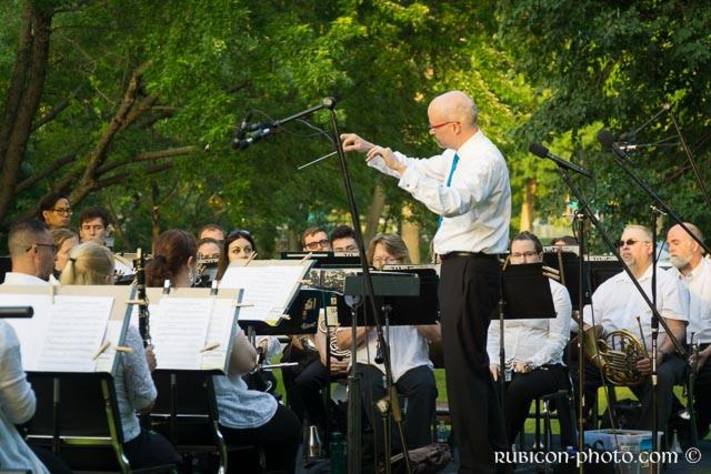 Event Description
This week, the band is proud to present percussionist Arjun Palaniappan, winner of our 2022 Young Artist Competition. Arjun will join the band for Kibo, a piece by Andrea Venet and arragned by our own Dr. Shanley. The arrangement features the talented young musician on snare drum.
Laci McHenry, a student at Kennedy High School, will be featured on vocals for the Star Spangled Banner and the Cedar Rapids Song of Dedication.
Come early to catch a concert by the New Horizons Band at 6:15 pm.
You can watch the Muni Band performance live on Facebook or listen on KMRY.
The full Muni Band program:
The Thunderer (John Philip Sousa)
Satiric Dances (Norman Dello Joio)
Selections from "Moana" (arr. by Jay Bocook)
Themes from "Green Bushes" (Percy Grainger, arranged by Larry Daehn)
Kibo (Andrea Venet, arr. Steve Shanley)
Colonel Bogey (Kenneth J. Alford, arr. Frederick Fennell)
Waltz from "Jazz Suite" (Shostakovich, arr. de Meij)
Legends of Jazz (arr. Stephen Bulla)
The Southerner (Russell Alexander)