Graduated Prismatic Right Angle Weave Bracelet -PRAW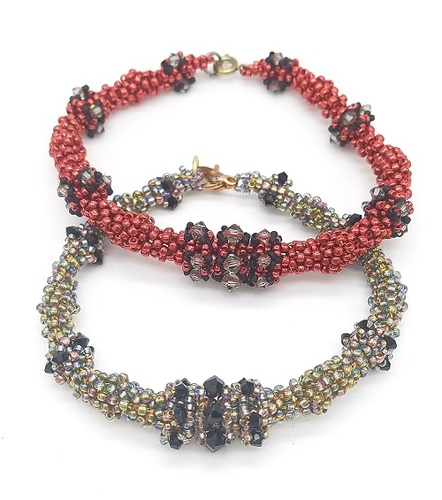 Event Description
Put your cubic right-angle weave and peyote stitch skills to work in this PRAW bracelet. Learn to transition from PRAW to peyote stitch and back to PRAW again. Decrease your peyote to graduate down to fewer stitches per round. Embellish with Swarovski crystals. Instructor: Karen Kubby.
Prerequisite: Cubed right-angle weave skills.
Registration is $72 and includes all materials and instruction. Register in person, via phone at 319 338-1566, or on-line.
Beading stations are distanced and masks are required. Demos projected onto a large screen.