Nature and Forest Therapy Experience for Caregivers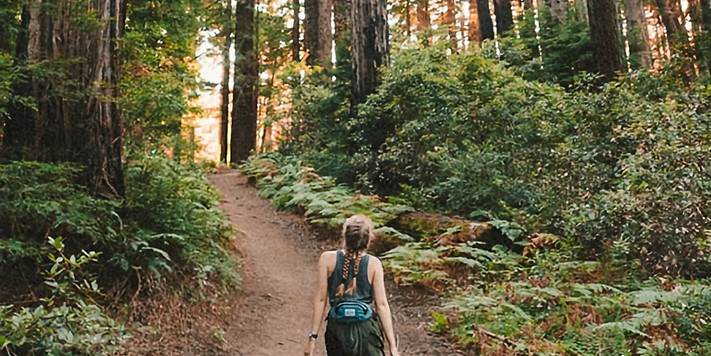 2022-08-08 20:30:00 -0500
Details

8/18/22
6:30 p.m. to 8:30p.m. -
$0 – $25
All Ages
Event Description
Caretakers, first responders and hospital personnel - you take care of all of us and now we want to invite you to let Earth and her good medicine take care of YOU! Join us on this nourishing, relaxing and wonderfully regulating Nature & Forest Therapy experience - AKA Forest Bathing because we literally bathe in the medicine of the Forest and Land.
THINGS TO BRING
REGISTRATION
Sliding scale fee: $25 - $0, based upon your access to resources.
Harvest Preserve and Backyard Abundance members receive a 10% discount.
INVITE FRIENDS AND FAMILY
We need a minimum of 10 attendees to host the class. Please invite friends and family to ensure the event happens as scheduled. We would love to meet your loved ones.
EDUCATOR
Guided by Emelia Sautter, Certified Nature and Forest Therapy Guide, foundress of Good Medicine, Nature and Forest Therapy Practice in Cedar Rapids, Iowa.
LOCATION
Harvest Preserve, 1645 N Scott Blvd, Iowa City, IA 52245, USA
Please be aware of the traffic changes due to road construction-
Scott Blvd. is now closed at 1st Ave *they are putting in a round-about*. This will affect those of you who are attempting to approach Harvest Preserve from the west. If you come to Harvest via Dodge St., you will have to take 1st Ave to Rochester St, then go east to Scott Blvd. You will be entering the main gated entrance across the street from the big red bar., The gate will be open for you. If you've reached Tamarack Trail on your left you've gone too far.
COVID-19
The event is held outside. Masks are optional. We will try to maintain 6' distancing.
SPONSORS AND PARTNERS
This class was developed in collaboration with many community partners using grant funding from the Johnson County Community Foundation and the Roy A. Hunt Foundation. It would not be possible without these sponsors and supporters. Please frequent these generous organizations to thank them for donations of time, materials and funds.