Glass Headpins: 3 Strategies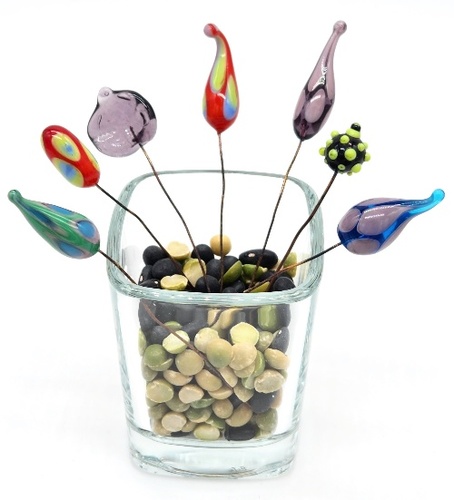 Event Description
Learn 3 different strategies for making glass headpins: beading making strategy, twisted headpins, and using a shaped marver. Glass will be added to copper wire. After class, make a unique piece of jewelry from your new collection of lampwork headpins. Instructor: Karen Kubby.
Pre-requisite: basic lampworking skills. Call for a private class.
Registration is $120 and includes all materials, instruction, use of studio and tools, and annealing. Register in person, via phone at 319 338-1566, or on-line.