Norman and Abigail: Cedar Rapids Opera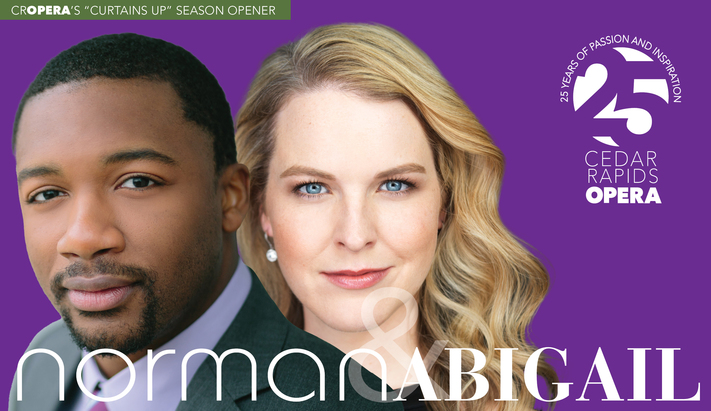 Event Description
Norman & Abigail: Cedar Rapids Opera @ CSPS Hall on Friday, October 28, 2022 at 7pm.
Festivities begin with a concert honoring CRO's history given by acclaimed baritone Norman Garrett and sparkling soprano Abigail Rethwisch at CSPS... broadcast live by Iowa Public Radio to opera-lovers around the state. Wine, hors d'oeuvres, and toasts to follow.
This is a General Admission seated show held in the theater of CSPS Hall. Doors will open 1 hour before showtime.
$50 General Admission