Make Your Own Jack'O Lantern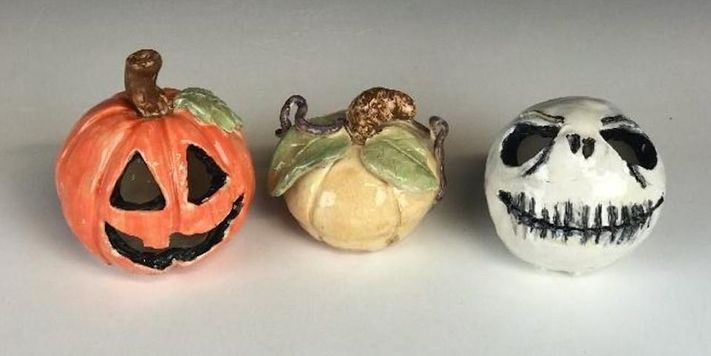 Event Description
The Iowa Ceramics Center and Glass Studio and Lion Bridge Brewing Co. are excited to be hosting a Make your Own Jack'O Lantern party!
The Iowa Ceramics Center and Glass Studio (ICCGS) will visit Lion Bridge Brewing for one of their most popular workshops since 2010! In this workshop, participants will make a Jack o' Lantern from clay by using various hand building techniques. Participants will then decorate it by creating texture and add color with glazes (paint). Projects will then be taken back to ICCGS to dry and then coated with a special clear glaze and fired twice in their kilns. Finished projects will be approximately 4"x4" and will be ready for pickup at ICCGS three weeks later.
$38 includes the class, a drink, and your very own Jack'o lantern!
Pick up is at The Iowa Ceramics Center and Glass Studio during regular business hours.
Don't wait to get your tickets, they sell out fast!
THE NOT SO FINE PRINT.....***Refunds cannot be issued without a minimum of 48 hour notice. Steins not picked up in 90 days will be discarded.
*The beer included in the class is determined by Lion Bridge. If the attendee is under 21 it will be replaced by a NA Beverage. Buy tickets now!