Cosmic Horn Earrings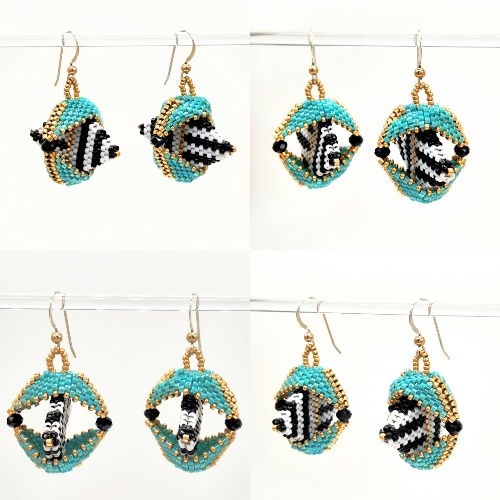 Event Description
This class combines peyote-based geometric forms to create a pair of 3-dimensional earrings. You will learn to make two components as well as how to connect them. Instructor: Laurel Kubby.
Prerequisite: Peyote stitch skills.
Registration is $126 and includes all materials and instruction. Register in person, via phone at 319 338-1566, or on-line.
Beading stations are distanced, and masks are required. Demos projected onto a large screen.