Fresh Folk: Red Cedar Chamber Music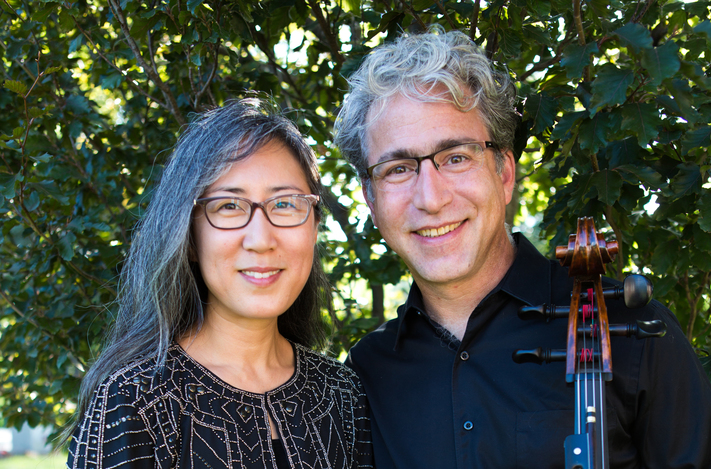 Event Description
Red Cedar Chamber Music's directors and core ensemble, violinist Miera Kim and cellist Carey Bostian, present folk music from around the world in the first of a series of programs commissioning new settings of folk music. Red Cedar has always loved exploring different genres of music in their programming. With this in mind, they have begun an ongoing commissioning project. In May 2022, Red Cedar sent out a call for proposals for new settings of folk music for violin and cello. Over the next several years, new works will be commissioned representing cultures from around the world, with the goal of expanding the violin and cello duo repertory and eventually recording a compact disc. For this concert program, six proposals were accepted and six new works will be premiered. Travel with Red Cedar to Brazil, Finland, Scotland, Ukraine, the American West, the Czech Republic, and the Phillipines. In addition, visit the imaginary world of Fauxmania with the core ensemble.
Nineteen performances of this program will be presented between September 20 and October 23, 2022. This series of concerts is made possible by the Program Support and Linn County Funds of the Greater Cedar Rapids Community Foundation, the McIntyre Foundation, the Grandon Foundation, the Giacoletto Foundation, AEGON Transamerica Foundation, the City of Marion, and the National Endowment for the Arts. Additional support comes from CRST International, United Fire Group, Hills Bank, Farmers State Bank, GreatAmerica Financial Services, and Friends of Red Cedar Chamber Music.
Artist sponsorship is generously provided by Juanita Dennert.