Ruthie's Steak & Seafood - Valentine's Day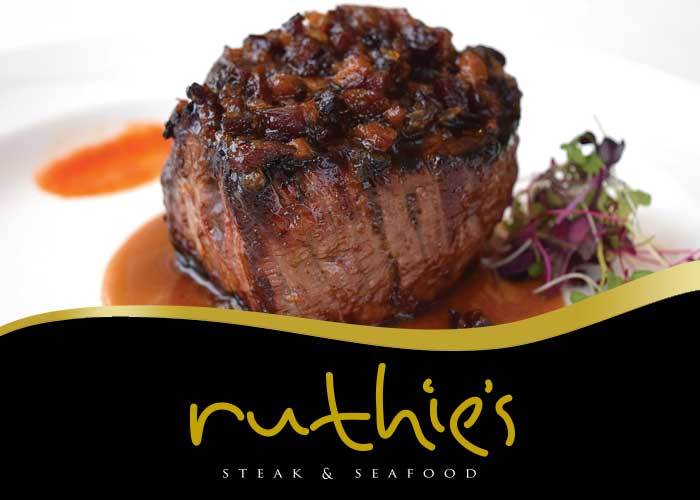 Event Description
Treat that special someone to Ruthie's Steak & Seafood's Valentine's Day dinner featuring baked clams oreganata, 8z filet mignon with king crab scampi and a Meyer lemon tart with white chocolate foam.
Flame creates the sizzle at our high-end American steakhouse. The finest cuts of beef and seafood are prepared to impress and delight in an atmosphere of rich wood, comfortable colors, fresh flower centerpieces and warm lighting. Traditional steaks or chops of beef, lamb or pork are prepared as cuts or on the bone. Try our impressive Ruthie's signature line of steaks such as the filet marmalade, Maryland ribeye or, our latest, the French onion filet. Seafood is at its best in the hands of our Chef d'Cuisine. Their attention to detail and delicate touch complete the best sautéed or grilled fish and seafood dishes imaginable. Chilean sea bass, wild-caught salmon, Australian lobster tail, and Argentinian red shrimp help to complete a menu dedicated to extraordinary dining.
To complement your fine dining experience, enjoy libations you'd expect from a metropolitan hot-spot. Our wine selection is vast and designed to be the best in Eastern Iowa. Choose, or let our experienced and intuitive team assist you in choosing, from the finest wines, craft cocktails, lagers and ales.
Make your reservation online today or call 877.648.0064.