Felting with Victor: Fringed Pendant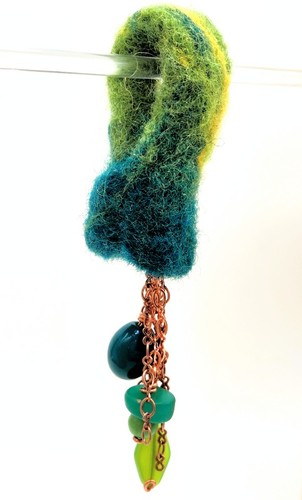 Event Description
Use your felting skills to create a pendant with a built-in bail. Create a felted design. Then add fringe with chain and beads. You will create a one-of-a-kind pendant that has lots of movement and swag. Instructor: Victor Schmidt.
Prerequisite: Basic needle felting experience. See Felted Beads on Feb. 25.
Registration is $68 and includes all materials and instruction. Register in person, via phone at 319 338-1566, or on-line.
Beading stations are distanced, and masks are required. Demos projected onto a large screen.