Art Exhibit "Journey with Christ through Icons"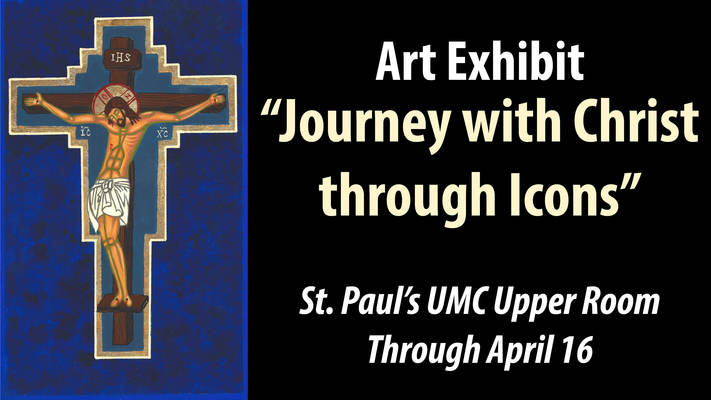 Event Description
View an exhibit entitled "Journey with Christ through Icons." Iconographer, Robert Appel, will exhibit 37 Icons he has painted in the Greek style, a tradition going back at least 15 centuries. In that tradition, Icons represent the physical sign of a divine presence. The Icons exhibited will include a Nativity; Mary; Joseph; Christ crucified and resurrected; and numerous Saints.
Robert resides in Ellison Bay, Wisc., and has been painting Icons for 25 years. His Icons hang in The Church of the Nativity in Jacksonport, Wisconsin; St. Luke's Episcopal Church, Sister Bay, Wisconsin; several at the Convent of the Poor Handmaids of Jesus Christ in Donaldson, Ind. and their Motherhouse in Durnbach, Germany; in Mexico; and in private collections. The exhibit runs through Sunday, April 16.